SMALLRIG Monitor Cage for SmallHD 501/502 Monitor 2177
: SMALLRIG Monitor Cage for SmallHD 501/502 Monitor 2177 : Electronics. About Shipping Time: More than 95% of the goods can be shipped within 7 days.Please add the logistics time to estimate arrive time【HIGH CUSTOMIZATION】The monitor cage is specially designed for SmallHD 501 and 502 monitor. NOTE:The cage is NOT COMPATIBLE with 502 Bright . 【VERSATILE INTERFACE】Multiple mounting interfaces (NATO rail, 1/4 and 3/8 threaded holes, locating holes for Arri standard ) for accessories . 【QUICK SWITCH】 A built-in NATO rail on the bottom, which means you can release the monitor in seconds. . 【CABLE CLAMP】 The HDMI cable clamp (Included) protects HDMI and SDI cable clamp 1693(Not Included) ensuring solid transmission and signal stability . 【SUNHOOD】The dedicated sunhood, with hook and loop straps, provides great viewing experience even in harsh lighting conditions . ing Point:.1.Fully protects 501 and 502 monitor for SmallHD.2.Provides four types of mounting point .3.Allows quick mount and dismount via arri-standard locating and nato clamp accessories.4.Protects HDMI and SDI cable ensuring solid transmission.5.Comes with a dedicated sunhood providing great viewing experience in harsh lighting conditions .Note:It is NOT compatible with 502 Bright for SmallHD. .SmallRig 2177 is dedicated for SmallHD 501 and 502 monitor. The monitor can be mounted via the 1/4"-20 threaded hole on the back and on the right side of the cage. Nato rails on both sides can mount our wooden grip such as 2117 and 2118. The nato rail on the bottom can mount the rod clamp 1254, and together with a 15mm rod they allow quick adjustment and positioning of the monitor. Accessories such as magic arm 2065 and magic arm 2115 can be attached via multiple 1/4"-20, 3/8"-16 threaded holes and arri-standard locating holes. The package comes with a dedicated HDMI cable clamp providing good protection. It is also compatible with cable clamp 163 protecting SDI cable so that good transmission is ensured. Lastly, it comes with a dedicated sunhood providing great viewing experience even in harsh lighting conditions..Compatibility:.For SmallHD 501 monitor and 502 monitor.Package includes: .1 x Monitor cage.1 x 1/4"-20 screw.1 x Hex spanner.1 x Sunhood.Product dimensions:162.6 X 3.5 X 38mm.Product weight:214g.Package weight:25g.Material: Aluminum Alloy. . . .
Trusted by experts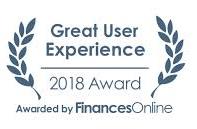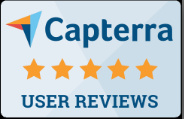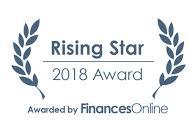 They Trust Us
Our Clients
Highly rated by many customers all over the world, join them and explore the power of simplicity to close deals every day.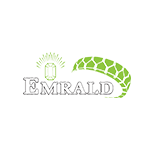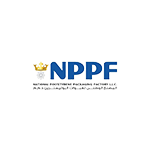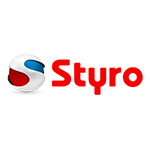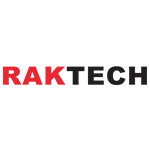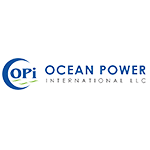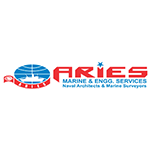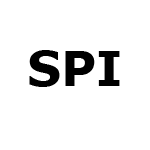 CRM That Works
Why Choose Us
XFACTR is the only software that does the job of 3 other sales software,
You don't have to take our word try it for Free for 30 days.
No credit card required. No strings attached.
SMALLRIG Monitor Cage for SmallHD 501/502 Monitor 2177
Black Oumij Camera Lens Storage Bag,Lens Protective Case,Shockproof Pouch for DSLR,Camera Accessories,Set of 4. Color : White, Size : Microphone Clip Style Fill light ZHAOSHUNLI Double Device Microphone Mobile Live Stand Multi-Function Beauty Desktop, Gadget Place Twin Arms Shoe Mount for Ricoh GR III. Lava Cable Belden Y61577-M Caldera Ultimate Power Cord Black 6, wumedy Folding Mini Wireless Keyboard Portable Bluetooth Touch Keyboards,with Rechargable Li-ion Battery. SMC1500-2U APC Smart UPS C 1500VA 2U LCD Compatible Replacement Battery Cartridge by UPSBatteryCenter. IKURA high temperature fan U7556KX-TP 230V for Yaskawa G7 Inverter Fan. SMALLRIG Monitor Cage for SmallHD 501/502 Monitor 2177. 16GB RAM Memory for SuperMicro SuperServer 7048R-TRT DDR4-19200 - Reg, Comp XP BB for Lenovo ThinkPad X380 Yoga Bottom Base Case 02DA142. Toshiba 320GB 2.5 SATA MK3265GSXN HDD2J13 5400 RPM HDD Laptop Hard Drive. Gloss Black RCA Multidirectional Indoor HDTV Antenna ANTB25 New. Medium-Extra Wide Oryx Gear DSLR Lens Pouch, DLMPT Ring Make Up Light with Tripod Stand and Multifunction Phone Holders 3 Color Temperature Ringlight Make Up Light for Live Stream Makeup YouTube.Simlug Camera Bracket Quick Release Plate BPL-300 Rail Nodal Slide Plate Aluminum Alloy Quick Release Clamp for Camera. SMALLRIG Monitor Cage for SmallHD 501/502 Monitor 2177.
Core Features
Improving Sales Efficiency
The Features of XFACTR are developed on a simple principle, focus on sales process and not on results, XFACTR helps the sales employees to take action on the task that drives deal to closure.
SALES TASK
Creating Sales Task Is The Core Of Sales Process.
SALES ENQUIRY
Sales Enquiries Are The Seed For Every Successful Sale
SALES LEAD
Sales Lead Creation And Management All In One Place
SALES QUOTE
Improve Response Time As Quote Can Also Be Created
SALES ORDER
Confirm Orders And Complete The Sales Cycle
SALESMAN TRACKING
Live Sales Man Tracking Authenticate Every Action
Customer Testimonials
Satisfied & Excited Customers
Customers across the globe trust XFACTR, You don't have to take our word for it, check out our customer testimonials, these are not all, but we hope this will give you a good survey of XFACTR's capabilities.

Live Sales employee tracking, has given us the edge to authenticate all sales meeting and actions, thus driving results.

Finally a no nonsense software which has everything from task creation to Sales Order confirmation, all in one platform.

Simple but powerful, XFACTR ensures our sales employee focus on their process to close deals.
PRODUCT SPEAKS FOR ITSELF
Our Blog
Recent Blog
Our blogs keep you posted on everything about CRM, so that you read, learn, implement, control & succeed.
SMALLRIG Monitor Cage for SmallHD 501/502 Monitor 2177
SMALLRIG Monitor Cage for SmallHD 501/502 Monitor 2177,SMALLRIG, Electronics, Accessories & Supplies, Camera & Photo Accessories, Accessories, Lighting & Studio, Video Studio, Video Monitors
If you are keen on knowing new things about the digital marketing industry then Marketing Land.