Hoya HD3 Professional UV Filter 52mm
: Hoya HD3 Professional UV Filter 52mm : Electronics. NEW and IMPROVED ultra-smooth nano-coating is 800% harder for ultimate protection and cleaning . NEW 32-Layer Ultra-Hard Nano Multi-Coating process creates the sharpest consumer UV filter available . Chemically enhanced UV optical glass is 4x stronger than normal optical glass . NEW Multi-coating technology yields 99.7% light transmission and is extremely scratch & stain resistant and water & oil repellent . Lifetime Limited Warranty when purchased from a USA Authorized Retailer . engineers recognized a need for a filter that could meet the demands of super high resolution cameras, and the needs of photographers who require ultimate protection for their expensive lenses. Utilizing a new multi-coating process that applies 32-layers of anti-reflective coating to the optical UV glass, created a filter that is 5x sharper and a coating that is 800% harder than the award winning HD2 UV filter. The HD3 filter yields a light transmission rate of 99.7% and uses the same chemically enhanced 4x harder optical UV glass that made the HD2 filters "The Toughest Filters on the Planet". The new coating process created a top layer that is more scratch & stain resistant, and water & oil repellant making it super easy to clean when smudges and fingerprints are introduced to the surface. The filter's UV properties filter unwanted ultra-violet rays, reducing haze and increasing clarity. This means the filter faithfully maintains the sharpness and clarity of the original lens while protecting from everyday wear-and-tear and extreme shooting conditions. The HD3 glass is housed in a one-piece, lightweight, low-profile, aircraft grade aluminum filter frame. This one-piece design allows the filter to maintain perfect parallel alignment to the sensor plane for maximum sharpness and zero distortion. The low-profile design eliminates the concern for vignetting when used on ultra-wide-angle lenses, and the front filter threads accepts lens caps and other filters for stacking. Made exclusively in Japan, the new HD3 UV professional filters are manufactured with micro-precision under the strictest quality control to ensure each and every filter meets the demands of working professional photographers and their equipment. For this reason Kenko Tokina USA, the US distributor for Filters, provides a lifetime limited warranty against manufacture's defects when purchased from a USA authorized retailer. . . .
Trusted by experts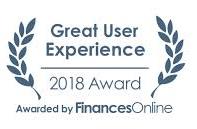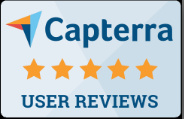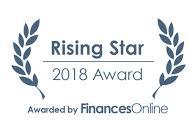 They Trust Us
Our Clients
Highly rated by many customers all over the world, join them and explore the power of simplicity to close deals every day.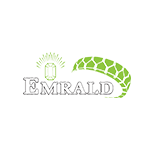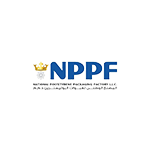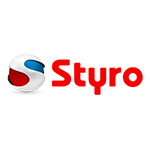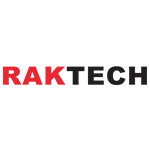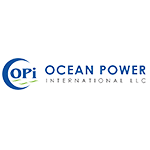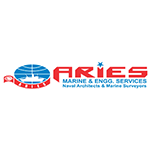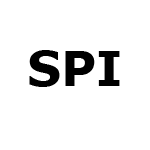 CRM That Works
Why Choose Us
XFACTR is the only software that does the job of 3 other sales software,
You don't have to take our word try it for Free for 30 days.
No credit card required. No strings attached.
Hoya HD3 Professional UV Filter 52mm
LETO USB PC Data Battery Charger Cable Cord Lead For Kodak EasyShare camera M1093 IS. Women's Casual Short Sleeve Boho V Neck Dresses Openwork Single-Breasted Lace Loose Dress Flowy Beach Midi Dresses, Keyecu Replacement Shell Keyless Smart Remote Key Case Fob 2+1 Button for Prius 2004-2009, Hoya HD3 Professional UV Filter 52mm. Others Devil May Cry Series Cartoon Game Rubber Mouse Pad, 100g/Bottle,6 Black,6 Cyan,6 Magenta,6 Yellow No-name Refill Copier Color Laser Toner Powder Kit for Sharp MX3500N MX4500N MX3501n MX4501n MX2000L MX4100N MX4101N Laser Toner Power Printer, uxcell Cooling Fan 120mm x 120mm x 38mm DP100A AC 110V 0.26A Dual Ball Bearings, Hoya HD3 Professional UV Filter 52mm. Pukido WD15H560TI WD15H 568TI WD15H569TI motherboard computer board circuit board for Washing machine control board Plug Type: original new 220V. Grade B NO Camera M132C 1537 15.4 LCD Front Trim Cover Bezel Plastic Dell Studio 1535/1536, DAC Mikrotik Netgear Supermicro ZTE for Cisco SFP-H10GB-CU5M D-Link 10G SFP+ Cable 5-Meter Passive Direct Attach Copper Twinax Cable Ubiquiti.Hoya HD3 Professional UV Filter 52mm. MonthSir Mirrorless Camera Neck Strap Compatible for Sony A6100 A6600 A6400 A6000 A6300 A6500 RXIRII RX10 RX10II RX10III RX10IV Cameras Climbing Rope Shoulder Strap Light Brown. FLYCHENGi Flash Diffuser Cover Universal Camera Elastic Flash Bounce Flash Diffuser Pop-Up Light Softbox for Photo Photography Flash Speedlight Kit.
Core Features
Improving Sales Efficiency
The Features of XFACTR are developed on a simple principle, focus on sales process and not on results, XFACTR helps the sales employees to take action on the task that drives deal to closure.
SALES TASK
Creating Sales Task Is The Core Of Sales Process.
SALES ENQUIRY
Sales Enquiries Are The Seed For Every Successful Sale
SALES LEAD
Sales Lead Creation And Management All In One Place
SALES QUOTE
Improve Response Time As Quote Can Also Be Created
SALES ORDER
Confirm Orders And Complete The Sales Cycle
SALESMAN TRACKING
Live Sales Man Tracking Authenticate Every Action
Customer Testimonials
Satisfied & Excited Customers
Customers across the globe trust XFACTR, You don't have to take our word for it, check out our customer testimonials, these are not all, but we hope this will give you a good survey of XFACTR's capabilities.

Live Sales employee tracking, has given us the edge to authenticate all sales meeting and actions, thus driving results.

Finally a no nonsense software which has everything from task creation to Sales Order confirmation, all in one platform.

Simple but powerful, XFACTR ensures our sales employee focus on their process to close deals.
PRODUCT SPEAKS FOR ITSELF
Our Blog
Recent Blog
Our blogs keep you posted on everything about CRM, so that you read, learn, implement, control & succeed.
Hoya HD3 Professional UV Filter 52mm
Hoya HD3 Professional UV Filter 52mm,Hoya,XHD3-52UV, Electronics, Accessories & Supplies, Camera & Photo Accessories, Accessories, Filters & Accessories, Skylight & UV Filters
If you are keen on knowing new things about the digital marketing industry then Marketing Land.