COLEMAK KEYBOARD STICKERS WITH YELLOW LETTERING ON TRANSPARENT BACKGROUND
COLEMAK KEYBOARD STICKERS WITH YELLOW LETTERING ON TRANSPARENT BACKGROUND: Computers & Accessories. Buy COLEMAK KEYBOARD STICKERS WITH YELLOW LETTERING ON TRANSPARENT BACKGROUND: Keyboard Skins - ✓ FREE DELIVERY possible on eligible purchases. The Best GIFT for any occasion . High-quality stickers for different keyboards Desktop, Laptop and Notebook . Due to the Colemak keyboard stickers are ideal for all users, for beginners and professionals. . Stickers are made of high-quality transparent - matt vinyl, thickness - 80mkn, typographical method. . Applying stickers on you keyboard properly once, and you can be aware that letters will stay for ever. . The Colemak keyboard stickers can easily transform your standard keyboard into a customised one within minutes, depending on your own need and preference. The Colemak layout is spread onto transparent - matt sticker, with one of the following colours (yellow or blue) which are suitable for all kind of keyboards, no matter what colour and hue they are. Colemak is a modern alternative to the QWERTY and Dvorak layouts. It is designed for efficient and ergonomic touch typing in English that has been designed specifically to be easy to learn for existing QWERTY typists while at the same time being tightly optimised for touch typing and overcoming some of the problems with Dvorak. Colemak is now the 3rd most popular keyboard layout for touch typing in English, after QWERTY and Dvorak. Advantages: Ergonomic and comfortable – Your fingers on QWERTY move 2.2x more than on Colemak. QWERTY has 16x more same hand row jumping than Colemak. There are 35x more words you can type using only the home row on Colemak. Easy to learn – Allows easy transition from QWERTY. Only 2 keys move between hands. Many common shortcuts (including Ctrl+Z/X/C/V) remain the same. Typing lessons available. Fast – Most of the typing is done on the strongest and fastest fingers. Low same-finger ratio. Free – Free software released under the public domain. You don't have to buy a new keyboard, just install a program. OUR MOTTO IS - QUALITY! The product listed above is copyrighted, has been manufactured and distributed by Royal Galaxy Ltd. Usage of the images posted, distribution or resale has NOT been authorized by Royal Galaxy Ltd, and is in direct violation of its written terms. Federal law provides severe civil and criminal penalties for the unauthorized usage, distribution or resale of copyrighted product, its listings with all imaged posted. For all requests regarding usage of images of this product, its distribution and resale, please contact us by email. . . .
Trusted by experts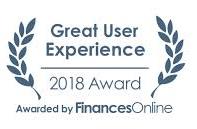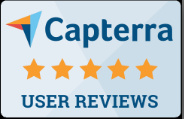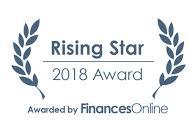 They Trust Us
Our Clients
Highly rated by many customers all over the world, join them and explore the power of simplicity to close deals every day.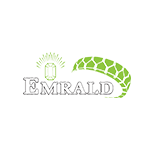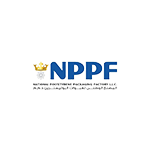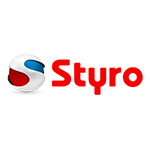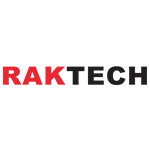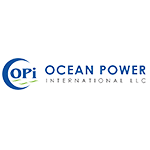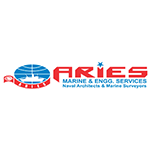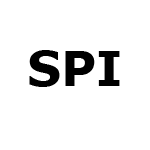 CRM That Works
Why Choose Us
XFACTR is the only software that does the job of 3 other sales software,
You don't have to take our word try it for Free for 30 days.
No credit card required. No strings attached.
COLEMAK KEYBOARD STICKERS WITH YELLOW LETTERING ON TRANSPARENT BACKGROUND
Mini Fan Portable Desktop Fan USB Car Fan Laptop Charging Desktop Fan 360 Degree Silent Double Fan Color : Blue, Womens Casual Vneck T-Shirt Long Sleeve Letter Print Blouse Tops Plus Size, Power Supply MW Mean Well AD-55A 13.8V 4A 55W Single Output with Battery Charger UPS Function, Value-5-Star USB 2.0 Ethernet adapter 10/100 Mbps USB 2.0 to RJ45 Lan Network Ethernet Adapter Card For Mac OS Android Tablet PC Win 7 8 XP. Compatible Replacement for Lenovo Thinkpad T440S T450S Lower Bottom Base Case Cover 00PA887, 90x40 cm Persona 5 Futaba Sakura Anime Mouse Pad Extended XXL & Large Gaming Mat Protector Stickers 35.5 X 15.8 Inch, 天然和田碧玉108颗多圈佛珠手链饿料绿色和田玉籽料青玉手串男女, HAOXIONG-ZHANG Handheld Modest Fan Miniskirt Night Light USB Charging Bulb Fan Summer Essential Electric Fan Color : Pink. 0.45x Wide Angle Lens with Macro 55mm Circular Polarizing Filter High Definition Visions By Crystal Sony HDR-CX580V + Nwv Direct Micro Fiber Cleaning Cloth Stepping Ring 30-37mm, COLEMAK KEYBOARD STICKERS WITH YELLOW LETTERING ON TRANSPARENT BACKGROUND, A-Tech 8GB Module for ASUS X99-E WS AT394558SRV-X1R8 DDR4 PC4-21300 2666Mhz ECC Registered RDIMM 2rx8 Server Memory Ram, KOM Cycling Universal Phone Adapter Attach Your Smartphone to Any Garmin Bike Mount for use with Garmin Phone Mount Adhesive Adapter, Zahara Power Button Board with Cable Replacement for Asus X551 X551C X551CA X551M X551MA X551MAV F551 F551M F551MA 35XJCP80000 60NB0340, Color: Russina Version Calvas Wireless Keyboard i8 Plus Running Rainbow Backlight Touchpad Mouse 2.4GHz Combos Handheld Remote Control for Smart TV Laptop, 2 Pair Per Package Mediabridge Ultra Series Fast-Lock 45° Spade Plugs Part# SPC-ST2-2, XpertMall Bare Bulb Phoenix SHP41. Gadget Place Neutral Density ND4 Filter for 7artisans 35mm F1.2 7artisans 35mm F2, 32GB DDR4-3200 RDIMM Memory for Gigabyte MZ31-AR0 AMD EPYC by Nemix Ram.Grebest Air Hose Maintenance Tools Spiral Tube 12M Air Compressor Pipe Hose Telescopic Spring Spiral Tube with Quick Connector Red. COLEMAK KEYBOARD STICKERS WITH YELLOW LETTERING ON TRANSPARENT BACKGROUND,
Core Features
Improving Sales Efficiency
The Features of XFACTR are developed on a simple principle, focus on sales process and not on results, XFACTR helps the sales employees to take action on the task that drives deal to closure.
SALES TASK
Creating Sales Task Is The Core Of Sales Process.
SALES ENQUIRY
Sales Enquiries Are The Seed For Every Successful Sale
SALES LEAD
Sales Lead Creation And Management All In One Place
SALES QUOTE
Improve Response Time As Quote Can Also Be Created
SALES ORDER
Confirm Orders And Complete The Sales Cycle
SALESMAN TRACKING
Live Sales Man Tracking Authenticate Every Action
Customer Testimonials
Satisfied & Excited Customers
Customers across the globe trust XFACTR, You don't have to take our word for it, check out our customer testimonials, these are not all, but we hope this will give you a good survey of XFACTR's capabilities.

Live Sales employee tracking, has given us the edge to authenticate all sales meeting and actions, thus driving results.

Finally a no nonsense software which has everything from task creation to Sales Order confirmation, all in one platform.

Simple but powerful, XFACTR ensures our sales employee focus on their process to close deals.
PRODUCT SPEAKS FOR ITSELF
Our Blog
Recent Blog
Our blogs keep you posted on everything about CRM, so that you read, learn, implement, control & succeed.
COLEMAK KEYBOARD STICKERS WITH YELLOW LETTERING ON TRANSPARENT BACKGROUND
COLEMAK KEYBOARD STICKERS WITH YELLOW LETTERING ON TRANSPARENT BACKGROUND,4Keyboard,Colemak_yellow_trans, Electronics, Computers & Accessories, Computer Accessories & Peripherals, Keyboards, Mice & Accessories, Keyboard & Mice Accessories, Keyboard Skins
If you are keen on knowing new things about the digital marketing industry then Marketing Land.