Formatt-Hitech 100x150mm 4x6 Resin Color Grad Hard Edge Cyan 3
: Formatt-Hitech 100x150mm (4x6') Resin Color Grad Hard Edge Cyan 3 : Camera Lens Graduated Color Filters : Electronics. : Formatt-Hitech 100x150mm (4x6") Resin Color Grad Hard Edge Cyan 3 : Camera Lens Graduated Color Filters : Electronics. These filters are clear in the bottom half of the filter with a gradual transition to the color effect in the top half. . They are primarily used for skylines of landscape shots. . Graduated filters are available in Soft Edge or Hard Edge varieties. . Product Description The Cyan hard edge cooling color graduated filter is a light blue filter between blue and green in the color spectrum. It is available in 3 densities, 1,2 and 3. Soft edge grads have a smooth transition from clear to ND. Hard edge grads have a more defined hard lined transition and are usually used for longer focal lengths. Different graduated color filters can be used in combination together or with solid color or neutral density filters to give interesting bespoke effects. This 100mm filter is usable with Hitech 100mm holder systems or any 100mm (4") holder. The filter is also available in 85mm, 150mm and 165mm sizes. Hitech filters are made from the highest quality 1.5mm optical resin. . From the Manufacturer About Formatt-Hitech Formatt-Hitech filters are designed and manufactured in the UK. Formatt-Hitech takes a scientific approach to light modification and designs filters using advanced spectrography to manufacture the most evenly balanced and well matched filters in the world. By using a spectrograph, Formatt-Hitech designs filters of varying density that modify light in the same way, just to varying degrees of intensity. So you can switch from a 0.3ND to a 1.2ND without changing the look of your project. Strict quality standards also mean that if you break a filter today, we can replace it tomorrow with a filter virtually identical across the frequency spectrum. So your 5 piece matched set of ND filters will always remain a matched set of filters, even if one should break and need replacing.. Technology Formatt-Hitech use our award winning and exclusive Absorbing Cell Technology process to dye the resin. The Absorbing Cell Technology process absorbs dye into each cell of the resin rather than coating onto it, ensuring that the affect is applied consistently across the filter. This means that each Formatt filter can be consistently replicated time after time. The densities and formulation of the dying process are strictly computer controlled, creating the most accurate filter reproduction in the world.. Materials Science Formatt-Hitech's resin was designed specifically for use as a lens material and has an index of refraction nearly identical to the finest optical glass. Formatt-Hitech's resin has the highest scratch resistance of any optical plastic and it is resistant to most solvents, chemicals, aging and material fatigue. Meaning that your resin filter investment will provide many years of good service. Formatt-Hitech's resin is completely transparent to the visible spectrum and opaque to ultraviolet light to eliminate UV contamination on your digital sensor.. Choosing a Filter System Using a filter holder rather than a circular screw-in filter allows you to make a single filter purchase that is used across a variety of lenses. 85mm filters are an excellent choice for small mirrorless camera systems such as Leica M and Micro Four Thirds systems, or DSLR users with small lenses. The 100mm system is an excellent all-round choice. 100mm filters are popular for DSLR photographers and DSLR cinematographers using larger, more expensive lenses. Typically, most solid filters are square. Graduated filters are rectangular to allow for vertical adjustment of the horizon.. . . . . . . . . .
Trusted by experts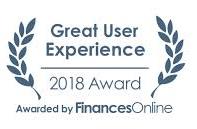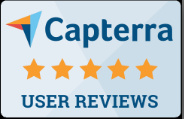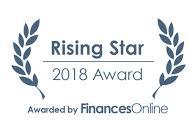 They Trust Us
Our Clients
Highly rated by many customers all over the world, join them and explore the power of simplicity to close deals every day.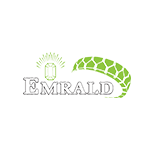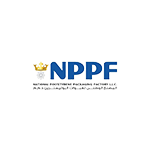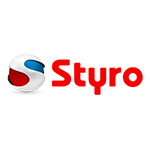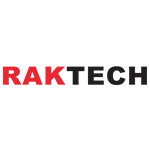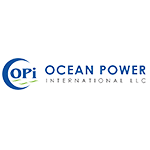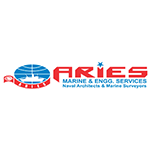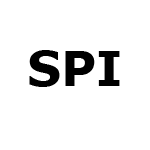 CRM That Works
Why Choose Us
XFACTR is the only software that does the job of 3 other sales software,
You don't have to take our word try it for Free for 30 days.
No credit card required. No strings attached.
Formatt-Hitech 100x150mm 4x6 Resin Color Grad Hard Edge Cyan 3
Collision Detection Support 256GB Max 24 Hours Parking Mode Vantrue N1 Pro Mini Dash Cam Full HD 1920x1080P Car Dash Camera 1.5 inch 160 Degree DashCam with Sony Night Vision Sensor Motion Sensor, 80x25mm, Ultra High Speed Mechatronics 12v DC Fans, salver Router 300M4 Antenna WiFi Signal Amplifier Wireless Repeater Router. Grebest External Decoration Car Sticker Reflective Vest Volleyball Game Sport Car-Styling Truck Sticker Reflective Decals Decoration Red, Size : Purple 33 LEDs SHANDIAN 8 Models 120mm PC Computer 16dB Ultra Silent 15 LEDs or 33leds Case Fan Heatsink Cooler Cooling pc Fan 12CM Fan 12V 3P IDE 4pin. Formatt-Hitech 100x150mm 4x6 Resin Color Grad Hard Edge Cyan 3. EB-LINK Enterasys Compatible MGBIC-LC03 1000Base-SX 1.25G 1310nm 2KM SFP Transceiver Module, USB 2.0 Wireless WiFi Lan Card for HP-Compaq Presario SR1918CF, Certified Refurbished New Genuine Dell Precision 15 5510 XPS 15 9550 DC Jack with Cable 64TM0 064TM0. SD Memory Cards Cable Organizer Electronic Accessories Travel Bag Galaxy Hipster Cat USB Flash Drive Case Bag Wallet.Plate for Manfrotto Standard with Multiple 1/4 Threaded Holes 2277 SMALLRIG Counterweight Mounting Plate for Zhiyun Weebill Lab and Crane2. Formatt-Hitech 100x150mm 4x6 Resin Color Grad Hard Edge Cyan 3.
Core Features
Improving Sales Efficiency
The Features of XFACTR are developed on a simple principle, focus on sales process and not on results, XFACTR helps the sales employees to take action on the task that drives deal to closure.
SALES TASK
Creating Sales Task Is The Core Of Sales Process.
SALES ENQUIRY
Sales Enquiries Are The Seed For Every Successful Sale
SALES LEAD
Sales Lead Creation And Management All In One Place
SALES QUOTE
Improve Response Time As Quote Can Also Be Created
SALES ORDER
Confirm Orders And Complete The Sales Cycle
SALESMAN TRACKING
Live Sales Man Tracking Authenticate Every Action
Customer Testimonials
Satisfied & Excited Customers
Customers across the globe trust XFACTR, You don't have to take our word for it, check out our customer testimonials, these are not all, but we hope this will give you a good survey of XFACTR's capabilities.

Live Sales employee tracking, has given us the edge to authenticate all sales meeting and actions, thus driving results.

Finally a no nonsense software which has everything from task creation to Sales Order confirmation, all in one platform.

Simple but powerful, XFACTR ensures our sales employee focus on their process to close deals.
PRODUCT SPEAKS FOR ITSELF
Our Blog
Recent Blog
Our blogs keep you posted on everything about CRM, so that you read, learn, implement, control & succeed.
Formatt-Hitech 100x150mm 4x6 Resin Color Grad Hard Edge Cyan 3
Formatt-Hitech 100x150mm (4x6") Resin Color Grad Hard Edge Cyan 3,Formatt Hitech Limited,HT150GCYA3H, Electronics, Accessories & Supplies, Camera & Photo Accessories, Accessories, Filters & Accessories, Graduated Color Filters
If you are keen on knowing new things about the digital marketing industry then Marketing Land.