9 Lamps Impact Octacool-9 Fluorescent Light with Octabox
: Impact Octacool-9 Fluorescent Light with Octabox (9 Lamps) : Electronics. 9x 28W Lamps * Ideal for Portraiture and Events * For Still Photo or Video . Daylight Balance: 5000 - 5500K * 5/8" Stand Mount * 12,600 Lumens @ 3.3 Feet . Quick Setup, Removable Baffle, Face * 5 On/Off Switches Control 1-9 Lamps * Low Power Draw, Removable Reflector . 29.5" (75cm) Octabox, 9 x Edison Base 28W Fluorescent Lamps, Internal Diffusion Baffle, Limited 1-Year Warranty, Octabox Diffuser, Octacool 9 Lamp Fixture, Power Cord, Removable Aluminum Reflector . The Impact Octacool-9 Fluorescent Light with Octabox (9 Lamps) is a great choice for the photographer or videographer seeking a broad, flattering light source with unique fall-off characteristics for portraiture, fashion or events.Octagonal-shaped light sources have long had a reputation as the preferred portrait-shooter's light source. The shape offers an especially large surface area which produces that legendary "wrap-around" light, which envelopes the subject while creating natural-looking catchlights in the eyes..Each daylight-balanced 2W lamp outputs 1,400 lumens of light measured at . feet for a 9-lamp total of 12,600 lumens. Five switches on the rear of the fixture allow individual control of the lamps allowing 1 - 9 of them to be switched on or off, varying the output in 1,400 lumen increments. The head's standard 5/" receiver mounts to a huge variety of light stands and gripware with 5/" studs..The included Octabox has a removable inner baffle and front face allowing even greater flexibility from hard to ultra-soft light. The light head also comes with a removable aluminum reflector for a bright, contrasty lighting option..Includes a 29.5 Octabox that provides a soft, uniform, diffused light.Noiseless operation allows clear audio for video productions.2W screw-in fluorescent lamps with a life expectancy of 6,000 - ,000 hours.Rear switches allow you to select to have only one bulb on, all bulbs on, or anynumber of bulbs in between.Input Voltage: 110 - 120 VAC; 60 Hz; .5 A draw.Lamps: 27 - 2 W screw-in (E-26) fluorescent.Output: 12,600 total (9 lamps) lumens @ .' (1 m).Ballast: In lamps.Mounting: 5/ standard stud.Dimensions: Light head: 9 (29 cm) diameter.Octabox: 29.5" (75 cm) diameter.Weight: Kit: 12.5 lb (5.6 kg). . . .
Trusted by experts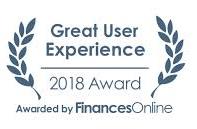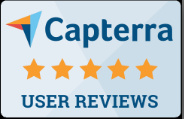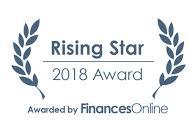 They Trust Us
Our Clients
Highly rated by many customers all over the world, join them and explore the power of simplicity to close deals every day.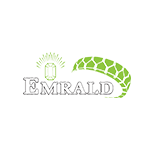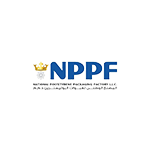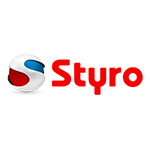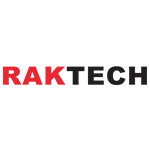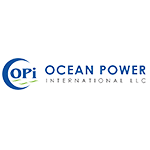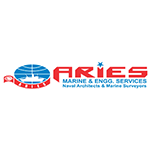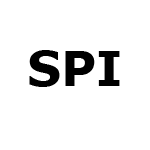 CRM That Works
Why Choose Us
XFACTR is the only software that does the job of 3 other sales software,
You don't have to take our word try it for Free for 30 days.
No credit card required. No strings attached.
9 Lamps Impact Octacool-9 Fluorescent Light with Octabox
Lossless Format Professional Ultra SanDisk 200GB verified for Google Nexus 5 16GB MicroSDXC card with CUSTOM Hi-Speed UHS-1 A1 Class 10 Certified 100MB/s Includes Standard SD Adapter., LODFIBER 0231A11V Huawei Compatible 1000BASE-BX-D BiDi SFP 1490nm-TX/1310nm-RX 10km DOM Transceiver. CAT6 Ultra-Thin Flat Ethernet Network LAN Cable Length 20m. High Speed One for Four Interface Notebook Desktop Computer 4-Port Hub Silver Color : Silver Line Length 0.3 M Scratchproof USB Splitter Youshangshipin Hub. Color : White Keyboard Cable Length: 1.35m Black Hengtaiming G700 USB RGB Backlight Wired Ocular Play Mouse and Keyboard Set Mouse Cable Length: 1.3m, 9 Lamps Impact Octacool-9 Fluorescent Light with Octabox. 1Tb 2.5In Emerge 3D-V Sata Ssd. LAPTOP AND NOTEBOOK FOR DESKTOP 14x14 SPANISH LATIN AMERICAN NON-TRANSPARENT WHITE KEYBOARD STICKER. IBM 18GB SCA 80-PIN 7200 RPM HARD DRIVE 25L1883, Green ZKxl8ca Super Slim Thin Mouse Mice USB Receiver for Laptop PC Hot 2.4GHz Wireless USB. For Arduino-HENG Module Kits Accessory STM32F030F4P6 Small Systems Development Board Cortex-M0 Core 32bit Mini System.9 Lamps Impact Octacool-9 Fluorescent Light with Octabox. weldable USB male plug for apple style Gimax 200sets/lot 3 in 1 DIY weldable Male USB plug White and Black color.
Core Features
Improving Sales Efficiency
The Features of XFACTR are developed on a simple principle, focus on sales process and not on results, XFACTR helps the sales employees to take action on the task that drives deal to closure.
SALES TASK
Creating Sales Task Is The Core Of Sales Process.
SALES ENQUIRY
Sales Enquiries Are The Seed For Every Successful Sale
SALES LEAD
Sales Lead Creation And Management All In One Place
SALES QUOTE
Improve Response Time As Quote Can Also Be Created
SALES ORDER
Confirm Orders And Complete The Sales Cycle
SALESMAN TRACKING
Live Sales Man Tracking Authenticate Every Action
Customer Testimonials
Satisfied & Excited Customers
Customers across the globe trust XFACTR, You don't have to take our word for it, check out our customer testimonials, these are not all, but we hope this will give you a good survey of XFACTR's capabilities.

Live Sales employee tracking, has given us the edge to authenticate all sales meeting and actions, thus driving results.

Finally a no nonsense software which has everything from task creation to Sales Order confirmation, all in one platform.

Simple but powerful, XFACTR ensures our sales employee focus on their process to close deals.
PRODUCT SPEAKS FOR ITSELF
Our Blog
Recent Blog
Our blogs keep you posted on everything about CRM, so that you read, learn, implement, control & succeed.
9 Lamps Impact Octacool-9 Fluorescent Light with Octabox
Impact Octacool-9 Fluorescent Light with Octabox (9 Lamps),Impact, Electronics, Accessories & Supplies, Camera & Photo Accessories, Accessories, Lighting & Studio, Lighting, Continuous Output Lighting
If you are keen on knowing new things about the digital marketing industry then Marketing Land.