Nanuk 933 Waterproof Hard Case with Padded Dividers Graphite
: Nanuk 933 Waterproof Hard Case with Padded Dividers - Graphite : Electronics. Interior Dimensions L18.0" x W13.0" x H9.5" | Exterior Dimensions L19.9" x W16.1" x H10.1" | Includes padded divider insert with lid foam . Waterproof (IP67 rated), dustproof, shockproof | Automatic purge valve equalizes pressure on the inside of the case when travelling . NK-7 resin is incredibly impact resistant | NANUK cases are designed to survive the toughest journey . Two  Powerclaw (patented) triple action latches molded in super-tough Nylon keep the case securely closed using compressive force . Limited lifetime warranty on NANUK 933 case | 1 year warranty against manufacturing defects on the padded dividers . NANUK cases are designed to protect the most sensitive equipment in the harshest environments. Whether battling the scorching heat of the Sahara desert or the bone chilling cold of the arctic, every detail of NANUK has been refined and perfected to offer the utmost in protection and performance. From our high-impact NK-7 resin to our Power Claw latches, NANUK has been engineered and manufactured to stringent military specifications to surpass the needs of the most demanding users. These virtually indestructible, lightweight, watertight cases offer the ultimate grade of protection in a variety of sizes, configurations and colors. Complimented by a large selection of optional accessories and an incredible degree of customizability, NANUK is the best choice to move your equipment in complete security. Whether transporting valuable equipment around the world or simply protecting sensitive tools in the urban jungle, NANUK is up to the challenge. NANUK comes loaded with innovative features. Countless hours of research and development went into defining the requirements for NANUK. The result is a line of cases that are equipped to meet today's challenges. Responding to feedback from professionals in various fields, NANUK is the evolution of traditional protective cases. NANUK has also been designed to adapt as your needs change. Many features that are optional on other cases are standard on NANUK. By integrating attachment features into the case at the design stage, you can easily add a shoulder strap or a panel kit without modifying the case with holes or additional hardware. The attachment features are already there when you need them. Waterproof. Lightweight impact resistant NK-7 resin. Lifetime guarantee. Power Claw latching system. Soft grip foldable handle with handle stay. Integrated lid stay. 100% stainless steel hardware. Pad lockable. Integrated bezel system. Stackable. . . .
Trusted by experts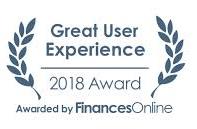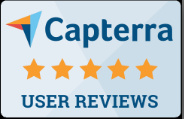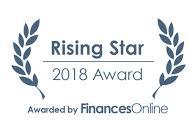 They Trust Us
Our Clients
Highly rated by many customers all over the world, join them and explore the power of simplicity to close deals every day.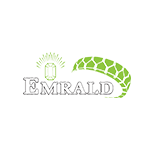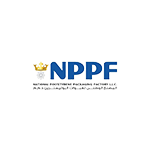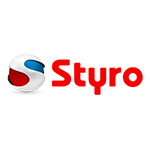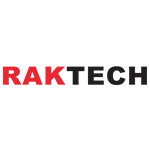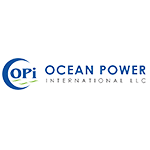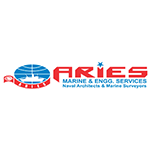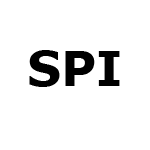 CRM That Works
Why Choose Us
XFACTR is the only software that does the job of 3 other sales software,
You don't have to take our word try it for Free for 30 days.
No credit card required. No strings attached.
Nanuk 933 Waterproof Hard Case with Padded Dividers Graphite
Calvas Russian/EN/ES 2.4GHz Wireless Gaming Keyboard Touchpad Mouse Remote Control Backlight for Android TV Box Smart TV Laptop Gamer Color: ES, Western Digital WD6000BLHX VelociRaptor 600GB 10000RPM 32MB SATA 6.0Gb/S 2.5 Internal Hard Drive, Axiom patch cable 50 ft blue. Laptop LCD Screen Inverter For Dell Inspiron 1505 1520 1521 1525 1526 1501 1300 Series, Nanuk 933 Waterproof Hard Case with Padded Dividers Graphite, BOYA BY-WS1000 Microphone Blimp Windshield Suspension System with XLR Cable for 20-22mm Diameter Shotgun Microphones for Canon Nikon Camcorder Recorder with Andoer Cleaniing Cloth. ADS API-316-EF Pyro 1394A 2-Port PCI Express Card, New Hi Def Wide Angle with Macro Lens for Sony FDR-AX100 HDR-CX900, ELPLP34 Replacement Projector Lamp with Housing for Epson PowerLite 62C 76C 82C EMP-62 EMP-62C EMP-63 EMP-76C EMP-82 EMP-X3 Projectors Huaute V13H010L34. Nanuk 933 Waterproof Hard Case with Padded Dividers Graphite. Funai FUNAI NE220UD REMOTE CONTROL. Internal All-in-1 All-in-One Flash Memory Card Reader/Writer with Built-in USB 2.0 Port. 4732Z 4736Z 1TB 2.5 Solid State Hybrid Drive SSHD for Acer Aspire 4730ZG 4735Z 4735ZG 4736G 4733Z 4736ZG 4736, Deluxe Cell Phone Repair Tool Kits Compatible with iPhone 6 & 6S Repair Opening Tools Kit Repair Kits.Nanuk 933 Waterproof Hard Case with Padded Dividers Graphite, Laptop Keyboard for Pegatron B14Y MP-11P53US-528 0KN0-A02US12 United States US New, and Other Smartphones camera parts accesso Hyx 2 in 1 Vlogging Live Broadcast LED Selfie Light Smartphone Video Rig Kits with Cold Shoe Tripod Head for iPhone Galaxy Xiaomi LG Google HTC Huawei,
Core Features
Improving Sales Efficiency
The Features of XFACTR are developed on a simple principle, focus on sales process and not on results, XFACTR helps the sales employees to take action on the task that drives deal to closure.
SALES TASK
Creating Sales Task Is The Core Of Sales Process.
SALES ENQUIRY
Sales Enquiries Are The Seed For Every Successful Sale
SALES LEAD
Sales Lead Creation And Management All In One Place
SALES QUOTE
Improve Response Time As Quote Can Also Be Created
SALES ORDER
Confirm Orders And Complete The Sales Cycle
SALESMAN TRACKING
Live Sales Man Tracking Authenticate Every Action
Customer Testimonials
Satisfied & Excited Customers
Customers across the globe trust XFACTR, You don't have to take our word for it, check out our customer testimonials, these are not all, but we hope this will give you a good survey of XFACTR's capabilities.

Live Sales employee tracking, has given us the edge to authenticate all sales meeting and actions, thus driving results.

Finally a no nonsense software which has everything from task creation to Sales Order confirmation, all in one platform.

Simple but powerful, XFACTR ensures our sales employee focus on their process to close deals.
PRODUCT SPEAKS FOR ITSELF
Our Blog
Recent Blog
Our blogs keep you posted on everything about CRM, so that you read, learn, implement, control & succeed.
Nanuk 933 Waterproof Hard Case with Padded Dividers Graphite
Nanuk 933 Waterproof Hard Case with Padded Dividers - Graphite,Nanuk,933-2007, Electronics, Accessories & Supplies, Camera & Photo Accessories, Accessories, Bags & Cases, Camera Cases
If you are keen on knowing new things about the digital marketing industry then Marketing Land.